Usually, the front page at West Of is reserved for what's new, crosscutting, and outstanding in West Ashley. Or stuff the other media outlets don't have the sense to give more coverage.
Not this week, though. This week, the front page and other places throughout this issue are dedicated to an all-local love letter to where we call home.
An array of West Ashleyians, and some St. Andrewsians, agreed to make this issue a Valentine, professing their love for West Ashley.
If it seems a bit indulgent, and self-congratulatory, then drive back to Mt. Pleasant or whatever traffic-snarled peninsular jungle you call home.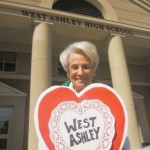 Mary Runyon
Mary Runyon, firecracker and principal at West Ashley High School, and West Ashley resident: "I love West Ashley with a passion; my blood runs purple … People in West Ashley are warm and caring, and there's so many places to eat, like Manny's or Ms. Roses or Ichiban … People here are interested in each other, and will truly join in conversation, and it's not put-on."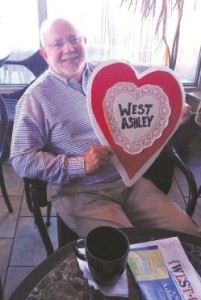 Aubry Alexander
"I really like … no, I really love sitting in my backyard, looking over the Ashley River and watching the sun set," says city councilman and real estate professional Aubry Alexander. "It's a feeling at once of being relaxed and being at home, and it's been home since my family moved here from downtown in the '60s … roots, serenity, release … I like that I can walk into any restaurant or grocery store in West Ashley, and I will see someone there I went to elementary school with. It's the small-town fell; it's what I like."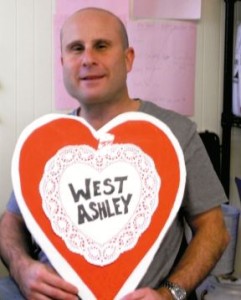 Joe Fischbein
A lifelong resident of West Ashley and graduate of Middleton High, Joe Fischbein still lives here. He is the co-owner of Sesame Burgers & Beer in Citadel Mall, and located his company's corporate offices in West Ashley: "I feel like we are in the middle of everything, if you want to got to the beach, or James Island, or Johns Island, Folly, Mt. Pleasant, downtown… Downtown, everyone is from somewhere else other than Charleston. Out here in West Ashley, everyone has been here forever."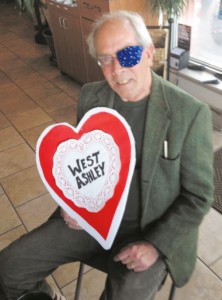 Tom Hartry
Semi-retired of late from education, and definitely NOT a pirate, West Ashley resident Tom Hartry says: "Everyone that comes to the house, we take for a walk down the Greenway on the other side of Highway 61, the east side, toward the river. And we take it down to the riverfront, where you have this cool access to views of the Citadel … It's just a cool little thing about West Ashley a lot of locals don't know about."
Chief Mark Schrade
"I can only describe West Ashley as a comfortable fit … lie an old pair of shoes," says St. Andrew's Fire Chief Mark Schrade, who is also the current president of the West Ashley-James Island Business Association (WAJIBA) and helped start the St. Andrew's Firefighters Community Assistance Fund (SAFCAF). He and his wife Karen, who's the commercial client manager at First Federal Bank on Savannah Highway, moved here from Ohio in 2007. "It meets the recreational and work needs of my wife and I." Schrade also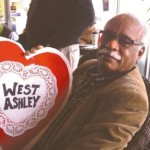 Montez Martin Jr
Semi-retired from the real estate business, Montez Martin Jr. still helps out as president of the Lowcountry Housing and Economic Development Foundation, meeting for the weekly Aubry Alexander/Colleen Condon morning coffee klatch at Sojourn coffee shop:  "West Ashley is an eclectic mixture of people and businesses … Sojourn is a great example, with a small-town general store feel with food equal to what I would expect from a Parisian café. Now, I've never been to Paris (laughing) …"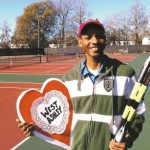 Philip Burke
"I grew up here, my wife and I work here, I live here … I live here because the people in West Ashley are very grounded, down-to-earth, and fun," says Philip Burke, tennis director, St. Andrews Parks & Playground. "I'm grateful but I can't figure how to say that right. Charleston is a great city, and West Ashley contributes … People here have stayed grounded in the face of Charleston's explosion — it's still the place I grew up."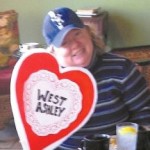 Colleen Condon
"This is the best part of Charleston, with real people, not to insult Mt. Pleasant, but real down-to-earth people," says county councilperson and gleeful rabble-rouser Coleen Condon. "For me, one of the benefits of living in West Ashley is that we are near downtown and North Charleston but not caught up in either of those messes … We're close to everything, the beach, the city, the interstates…"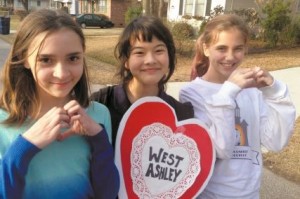 Maggie Davis
"What I love about West Ashley is that we have all these great restaurants and shops, places we can walk to and eat and look at cool stuff," says12-year-old Maggie Davis, while walking around Ashley Forest with some buddies. "And, still, it feels like everyone knows each other, like a small town. I love it."